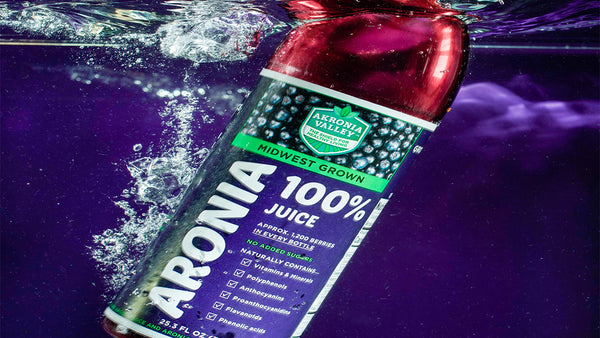 Take Your Health to the next level
With Akronia Valley's Aronia Berry products. Where exceptional quality and choice comes from our farms to your table.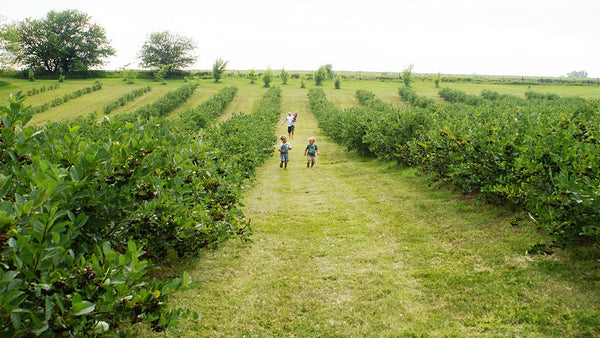 USA GROWN & MADE
We make sure we have the best quality Aronia Berries on the market to create out superior aronia berry products! Family farmers from across the Midwest grow this superfruit to stardom status!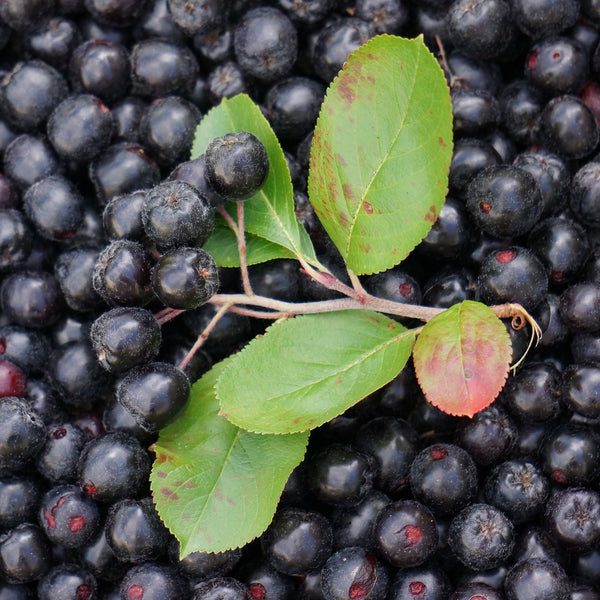 The Black Pearl
The Aronia Berry has gained superfruit status with up to 10x the antioxidant levels of most berries. Antioxidants are cell protective substances found in food. Research from around the globe is revealing profound health benefits when people include antioxidant rich foods in their diet.
Go to the Source of Natural Health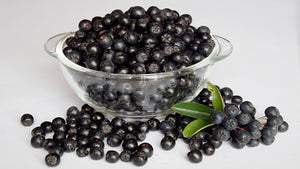 Don't Just Take our Word
In the last 20 years, scientific studies show how the Aronia Berry provides power to our bodies!
The aronia berry has proven to be one of nature's most powerful antioxidant foods. The small dark berries are packed with nutrients and antioxidants.
Learn More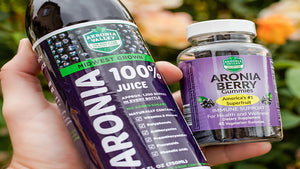 The Ultimate boost to your health!
Now you can get these benefits just by adding Akronia Valley products to your daily routine!
✔Natural Anti-inflammatory
✔Supports joint health
✔Supports cardiovascular health
✔Boosts the immune system
✔Improves memory and recall
✔Packed with age-fighting antioxidants
Brighten your days the easy way…and look to the future with new confidence.
Shop Now
Aronia berry juice has been a part of my daily routine for many years now. Why do I believe in its wonderful health benefits? It gives me daily relief from knee & lower back pain and I no longer need to depend on ibuprofen for relief!
Ann H.
Being an Athlete, I had experienced injuries, specifically knee surgeries. With taking Aronia Juice I felt it improved my joint health!  Now I take it pre and post work-out to help me with recovery rate! Oh and the gummies...TASTE AMAZING! How can something healthy taste so good!
Katie M.
Our family absolutely loves Akronia Valley's pure aronia berry juice and gummies. We feel better physically and mentally it helps knowing that the aronia berry is the #1 antioxidant fruit in the entire world! I highly recommend you try their aronia berry products for yourself
Austin E.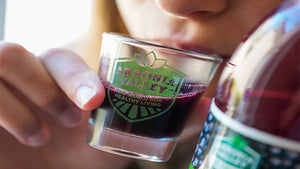 100% Natural products
We set the highest standards for product integrity. Aronia is naturally beneficial in almost every form, but the quality and purity of production makes all the different when it comes to real-world results.
✔ Manufactured in America -- We deliver the purest quality of natural health direct from farm to table.
✔ Formulation -- We formulate pure aronia berry juice with supreme quality.
✔ Daily Health Support -- Aronia can change your life! Just two shots a day is packed with benefits for any health routine.