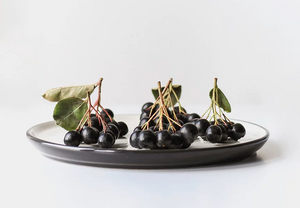 Aronia Science
The aronia berry has proven to be one of nature's most powerful antioxidant foods.  The small dark berries are packed with nutrients and antioxidants. Aronia berries contain the highest levels of anthocyanins and proanthocyanidins when compared to many of the other well-known super fruits. This status comes from its impressive ORAC (Oxygen Radical Absorbance Capacity) value. Aronia berries surpass acai berries, blueberries, raspberries, goji berries, cranberries and even more fruits in their ORAC value.
Adding this amazing fruit to your daily routine can produce awesome health benefits. Native Americans have used aronia as a healing source for generations.  Akronia Valley™ wants to bring you this powerful purple berry so you can reap the benefits aronia can provide.
Take a look at what researchers have said about the aronia berry and its power. Click a topic below to browse the articles to learn more.